CalMTA has assembled a highly qualified team with decades of experience in energy efficiency and market transformation. To reach staff, please call (888) 217-0217 or email info@calmta.org.
David Alberts | Market Intelligence Analyst 
At CalMTA, David synthesizes market research and analyzes data sets to help inform, develop and progress market transformation initiatives. David's professional background is as a generalist with core skill sets in analytics, database design, operational program management FP&A and strategic planning. His passion is intellectual engagement and loves investigating the history of technology and its effects on everyday life. David likes to learn new things and moves onto something else when the thrill is gone.

Taqua Ammar |  Project Manager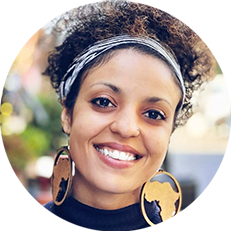 Taqua has nearly 10 years of business administration and project management experience and is using her skills to support CalMTA's leadership team and staff. Before Resource Innovations, she was an Elementary school educator and English teacher. Taqua is a certified Project Management Professional (PMP) and Professional Scrum Master (PSM).  Her passions include technology, music, water sports, and protecting the environment. In her free time, she likes to hike and be outdoors in nature, spending time with family and friends.

Lydia Boateng | Program Coordinator 
Lydia plays a pivotal role supporting market transformation initiatives. Her background includes government-led campaigns, digital, social media, and sales and marketing. Lydia helped to create campaign materials to raise awareness for FEMA's Inclusive Diversity and has been part of conducting market research to support NIH's All of Us Research Program. She also has experience in the client services sector, where she managed accounts and assisted business development teams to improve sales performance. Lydia has degrees in political science and global studies. She is passionate about children's human rights, orphaned and abandoned children.

Margie Gardner | Vice President, Market Transformation 
Margie Gardner has dedicated her 40-year career to transformational leaps in energy efficiency and clean energy resources. She is currently the Vice President of Market Transformation at Resource Innovations, leading the launch of CalMTA, California's first-ever Market Transformation Administrator, which will help achieve the state's goals with lasting efficiency and greenhouse gas reductions. Her experience spans the founding of the Northwest Energy Efficiency Alliance in 1997 as its first executive director, as well as heading the Bonneville Environmental Foundation and California Efficiency and Demand Management Council (CEDMC).

Jim Giordano | Principal, Business Operations
Jim has more than 30 years' experience in the field of energy management. In his role at CalMTA, Jim is responsible for overseeing business operations including finance, IT, contracts, project oversight, and human resources. Jim has led highly successful teams responsible for the design and delivery of energy efficiency program portfolios for utility clients across the United States. Jim enjoys rock climbing, mountain biking, and working with his wife on home improvement projects. Jim's love of the outdoors and belief in energy efficiency's crucial role in the transition to a clean energy economy fuel his passion for his work.

Rachel Good | Stakeholder Engagement Manager
For more than a decade, Rachel has supported strategic communications strategies and business development in the clean energy sector. Her passion for innovative energy solutions and environmental justice brought her to CalMTA, where she works with a cross-functional team to engage diverse stakeholders in statewide market transformation initiatives. Before joining CalMTA, Rachel led proposal development, sales enablement, and product marketing for firms that include TRC, CLEAResult, C+C, and Ecova, with a focus on energy efficiency and decarbonization in California. When she's not at work, Rachel enjoys hiking with her husband and dog and catching as much live music as her schedule allows.

John Hillstrom | Salesforce Specialist
John is the go-to technologist for the CalMTA team, focusing primarily on optimizing their Salesforce use. With over three decades of experience as a software engineer and technology implementation expert working for mission-driven companies, John is excited to leverage this experience to help accelerate the CalMTA project. Prior to Resource Innovations, John led the internal technology team at B Lab, the non-profit behind Certified B Corporations. In his free time, he enjoys cycling, running, surfing and Nordic skiing with his family.
Stacey Hobart | Principal, Stakeholder Engagement & Communications
Stacey has spent her career working to communicate progress and accomplishments in energy efficiency with experience spanning areas of public affairs, marketing and communications, and stakeholder engagement. At CalMTA, she oversees stakeholder engagement and communications for this developing program. Previously, she led marketing and communications at New Buildings Institute and worked as corporate marketing manager at the Northwest Energy Efficiency Alliance (NEEA. Before relocating to the Northwest, Stacey oversaw the American Public Power Association's research and development program (DEED) in Washington, D.C. Stacey enjoys being outside in the garden and traveling with her family.
Alyssa May | Consultant, Marketing & Communications
Alyssa has more than a decade of experience working with startups to promote clean energy innovations and water purification technologies. At CalMTA, Alyssa facilitates the delivery of reports and web communications to provide timely and informative program updates to ensure access for engagement. Alyssa finds solace in baking desserts and unwinding amidst California's captivating landscapes on a bike or in a tent.

Elaine Miller | Senior Manager, Strategy
Elaine has worked in energy efficiency for over twenty-seven years, mostly in the Northwest.  At the Northwest Energy Efficiency Alliance (NEEA), she held several different positions from marketing to stakeholder relationship to program strategy and design. She is excited to join the CalMTA team working to quickly bring market transformation programs to California. Like most Northwesterners she enjoys the outdoors with her family, including hiking, paddleboard, tennis and cycling. She is currently obsessed with pickleball.
Jeffrey Mitchell | Principal, MTI Development and Deployment
Jeff has 20 years of energy experience and eight years of direct market transformation experience working in the utility, consulting, and nonprofit sectors. At CalMTA, he leads the identification and implementation of market transformation initiatives. He has background in evaluating emerging technologies, designing innovative programs, conducting market research, and engaging in the voluntary and federal standards process. In his spare time, he can be found hiking with his partner Erin, cheering at one of his daughters' sporting events, or attempting to complete the never-ending home renovation project he started in 2014.

Laura Shapiro | Senior Consultant, Marketing & Communications
Laura works to develop and share information about the impact of CalMTA efforts. She comes from the nonprofit sector, where she has spent decades building mission-driven brands, including most recently Energy Resilience Fund and Access Clean California. She has worked to develop communications plans, content strategy, and creative for organizations like Mother Jones, Global Fund for Women, and GRID Alternatives, where she was also proud to lead the COVID-19 Task Force. Laura lives and works at the intersection of social justice, creativity, and technology. She is an activist, designer, writer, reader, foodie, and media fan.
Nils Strindberg  | Principal, Policy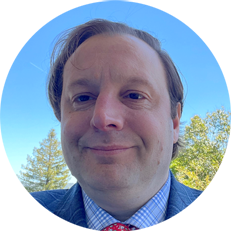 Nils joins Resource Innovations after over a decade at the California Public Utilities Commission's (CPUC) Energy Division (ED), primarily working in energy efficiency in the Energy Efficiency Branch's Procurement and Portfolio Oversight Section. At CalMTA, he leads policy development and engagement. He is passionate about how clean energy and particularly energy efficiency can help address environmental challenges, especially climate change, and how it can provide economic benefits and advance environmental and social justice. Outside of work, Nils is interested in sports, cooking, taking his dog out for hikes and following news and current events.
Lorraine Williby | Business Operations Analyst
Lorraine has over 30 years' experience in business operations, providing outstanding performance in various sectors including local government, nonprofit, educational, and private. At CalMTA, she is supporting best-in-class business operations around finance and reporting. Lorraine has a proven track record in delivering high-caliber business management value to organizations and customers, and has served as a catalyst for successful leadership, customer satisfaction and business development initiatives.  In addition to long walks, hikes, and road trips, Lorraine is a bit of a foodie and enjoys trying different ethnic restaurants.
Alex Wurzel  | Program Manager 
Alex has spent 12 years working in green buildings and energy efficiency projects and is now bringing that experience to the CalMTA team.  Prior to Resource Innovations, he worked at Tanko Streetlighting helping local governments with Turnkey LED Streetlight conversion projects to help save taxpayer dollars and greenhouse gas emissions.  Alex is a team player and is always working for the betterment of everyone he collaborates with. When he's not working you can find him cooking, taking in a movie, or at the bowling alley league.